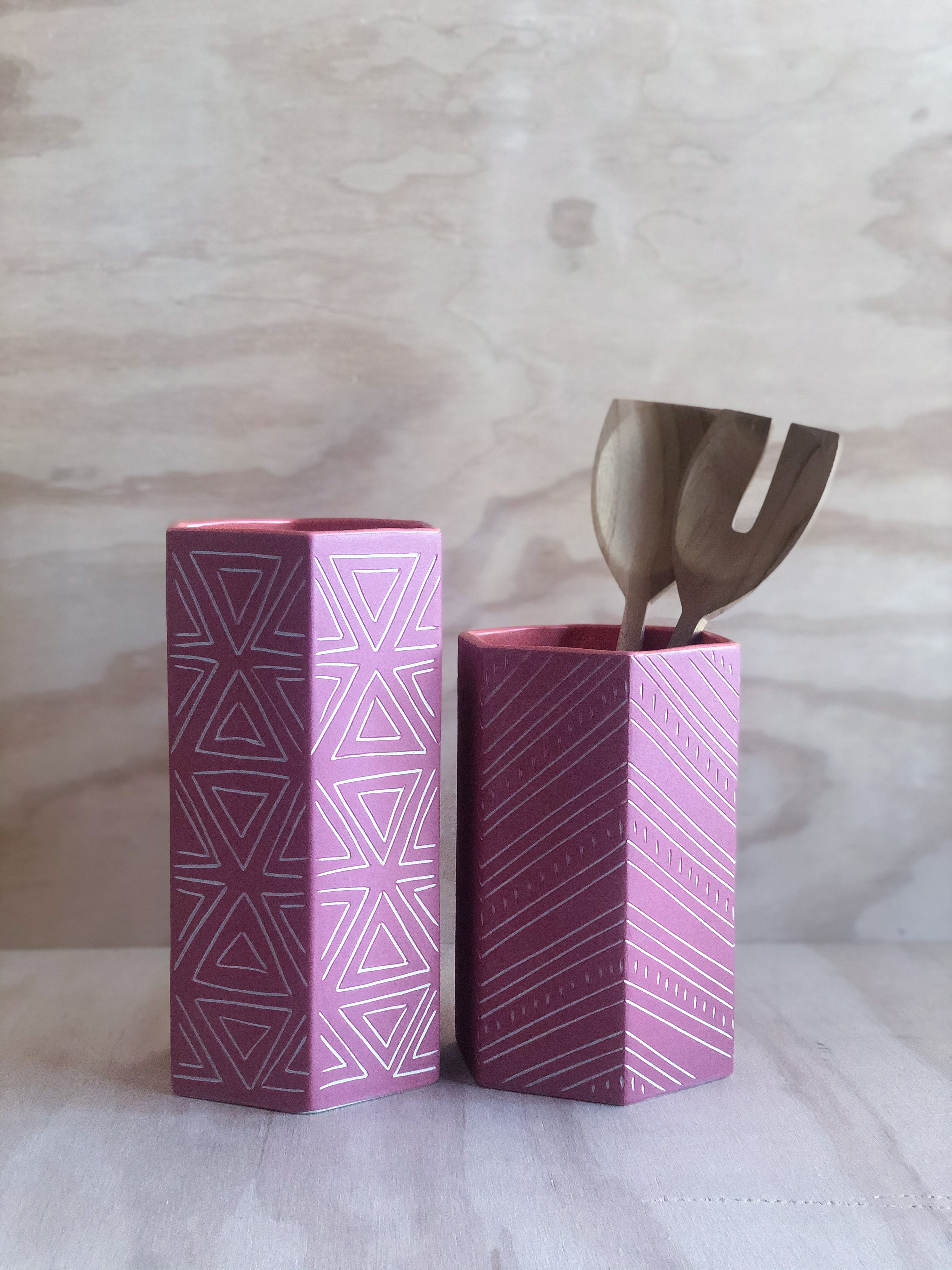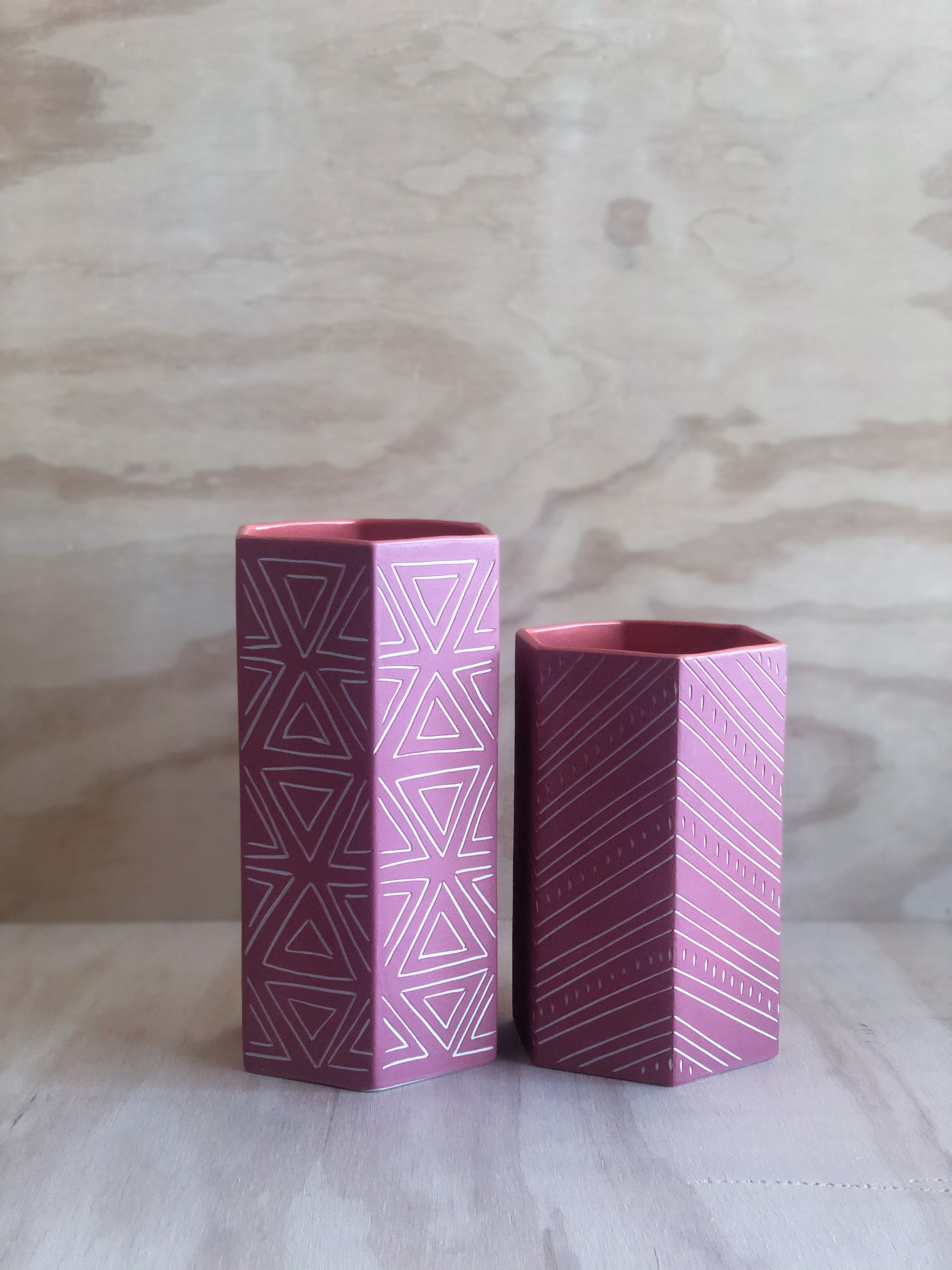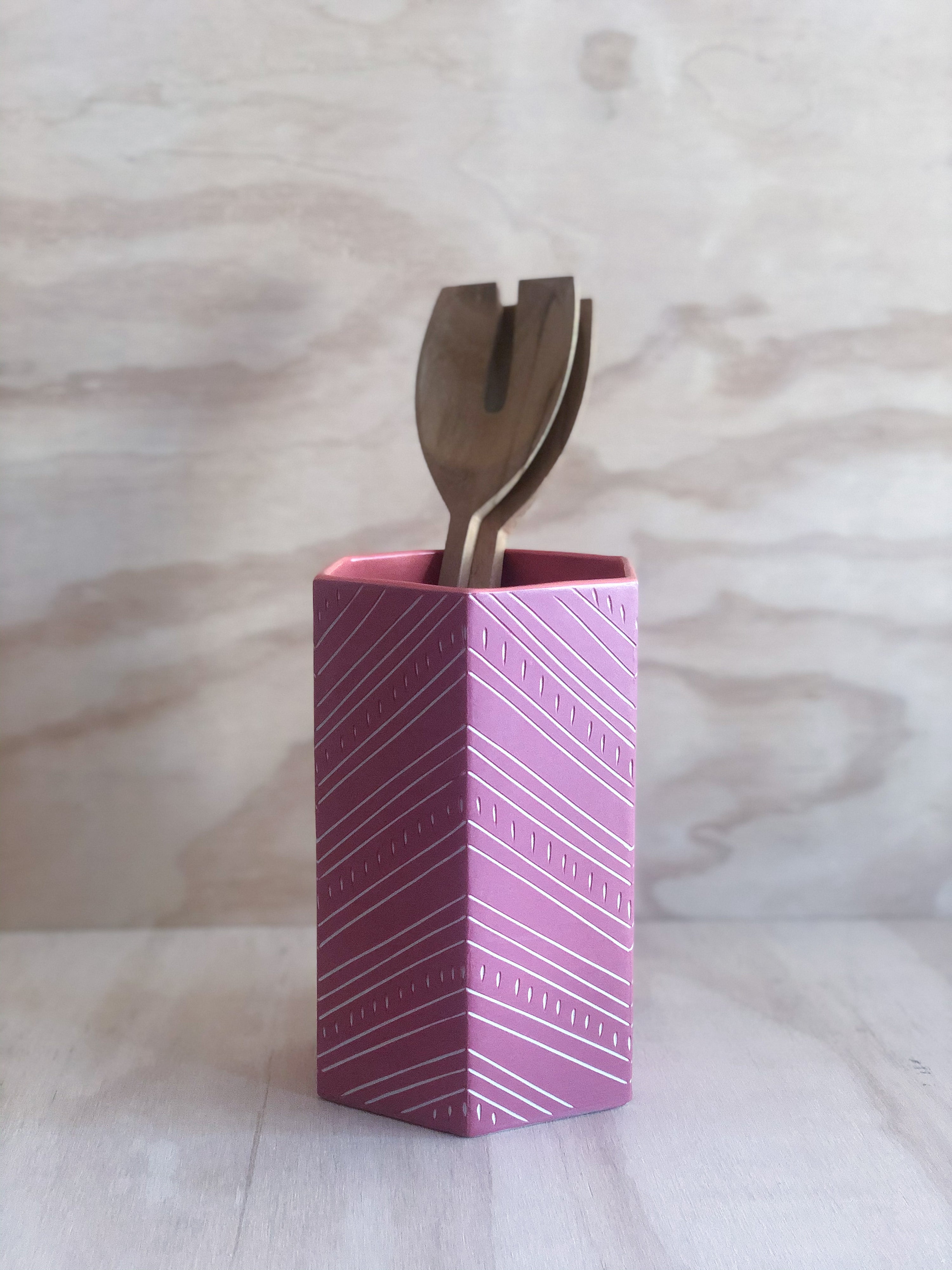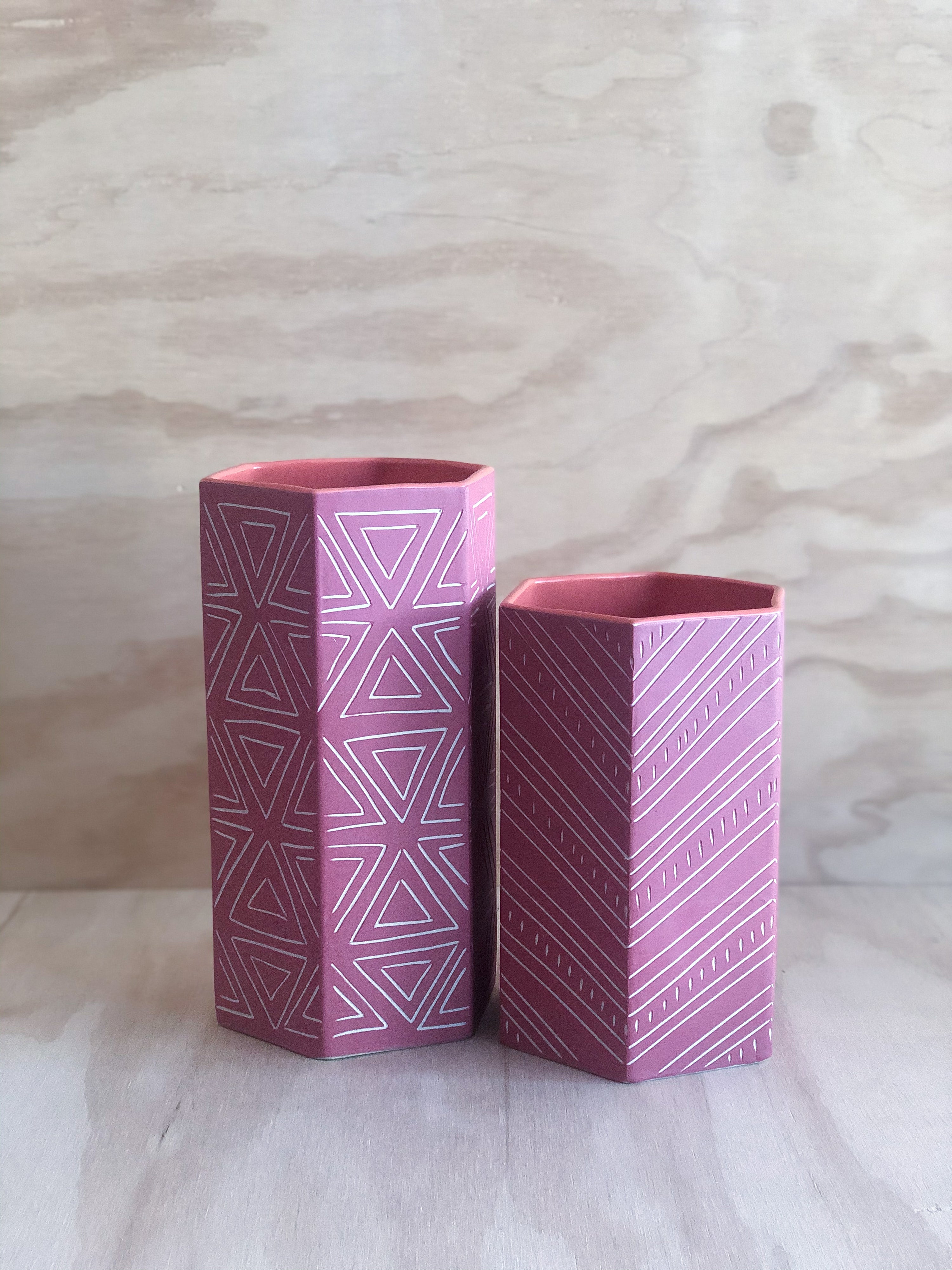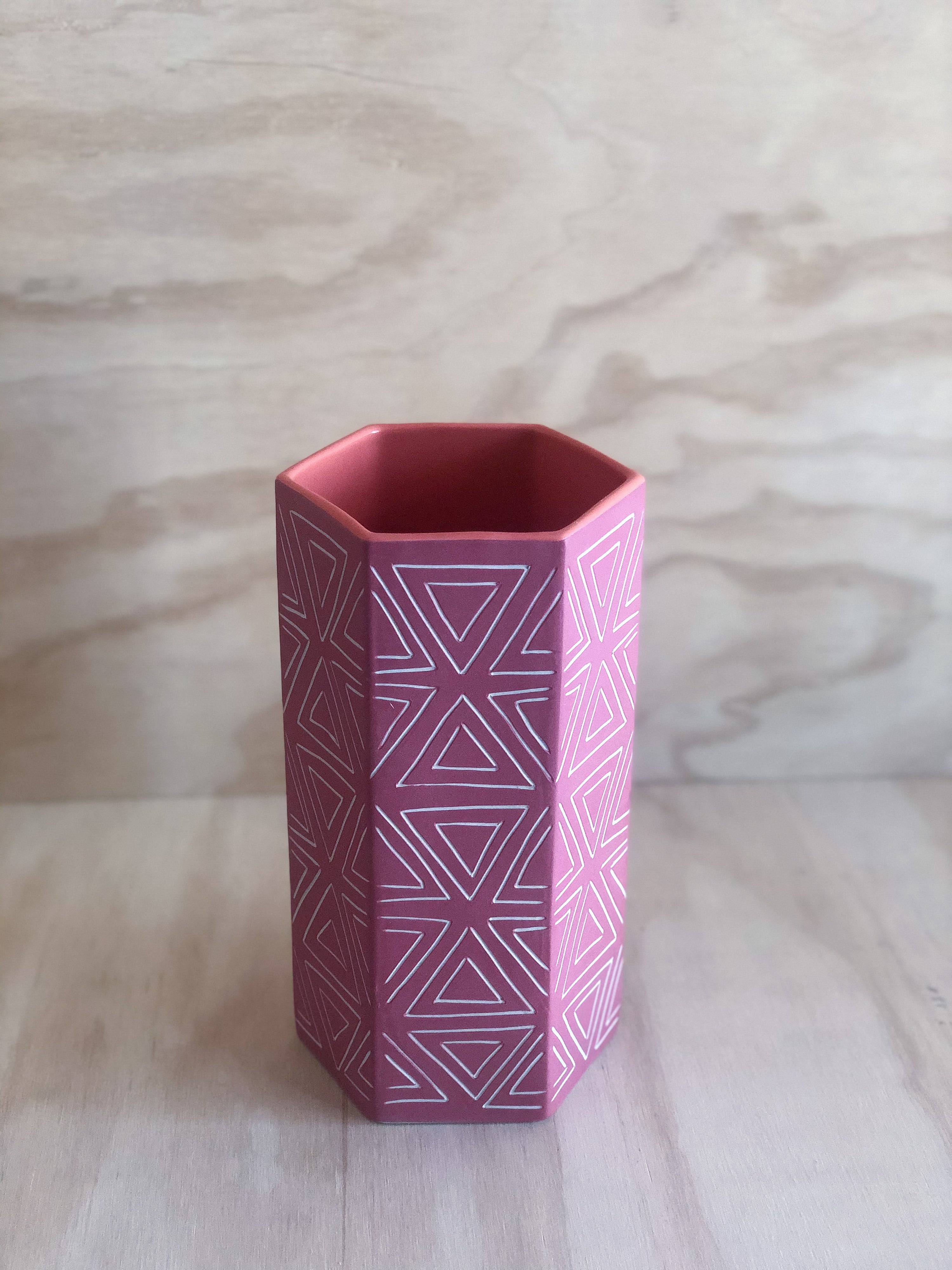 Hexagon Koa - Ceramic Set (2pcs) - Clay
This ceramic set includes two of our hand carved hexagon pieces.
Fill with all your cooking utensils or pot with your favourite herbs. These unique limited edition sets look stunning sitting side by side in your kitchen. 


Piece one- 12cm D x 19cm H (RRP $65)
Piece two- 12cm D x 24cm H (RRP $75) 
You'll be saving $30 off the RRP when you purchase this set. 
(Please note: utensils are not included in set, these are for illustrative purposes only)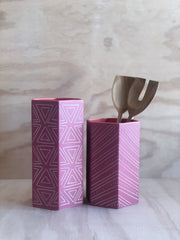 Hexagon Koa - Ceramic Set (2pcs) - Clay