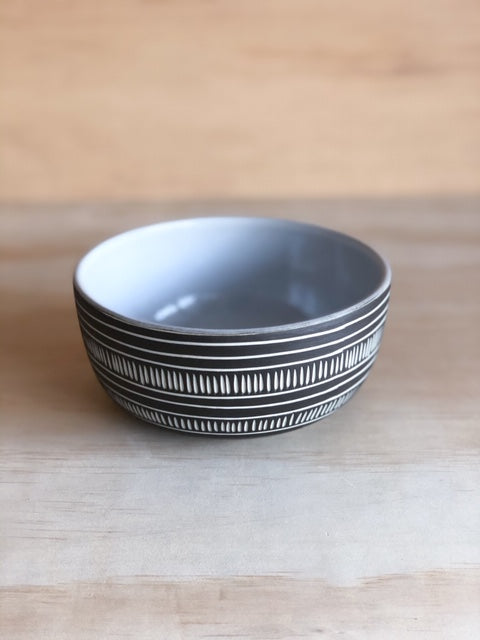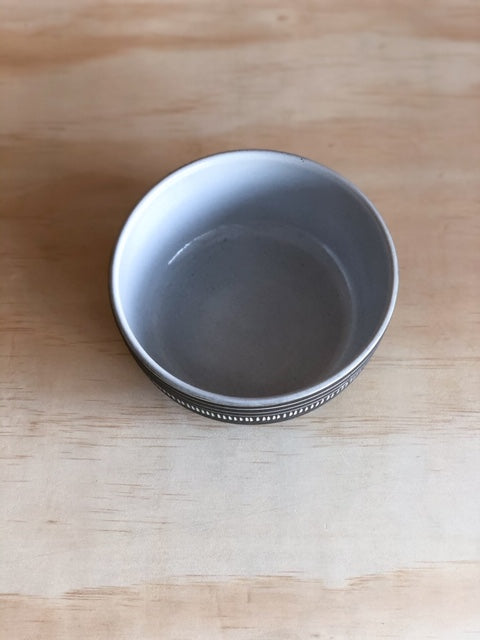 Breaky Bowl - Charcoal & Concrete Grey
Our Breaky Bowls are the perfect size for your morning muesli, lunch time salads or winter night soups. 
Size: 12.5 cm D x 7.5 cm H
Sold Individually - Dishwasher Safe 
All Koa stoneware products are ethically hand carved creating a unique personality within each and every piece. All of our products are limited addition designs.
Koa stoneware products are hand-crafted items. As such, ultra-slight variances in glaze, size, texture and weight may exist within product ranges. These inconsistencies are inherent to the ceramic process and are historically considered to be an attractive aspect of the craft.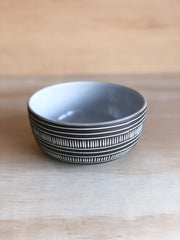 Breaky Bowl - Charcoal & Concrete Grey