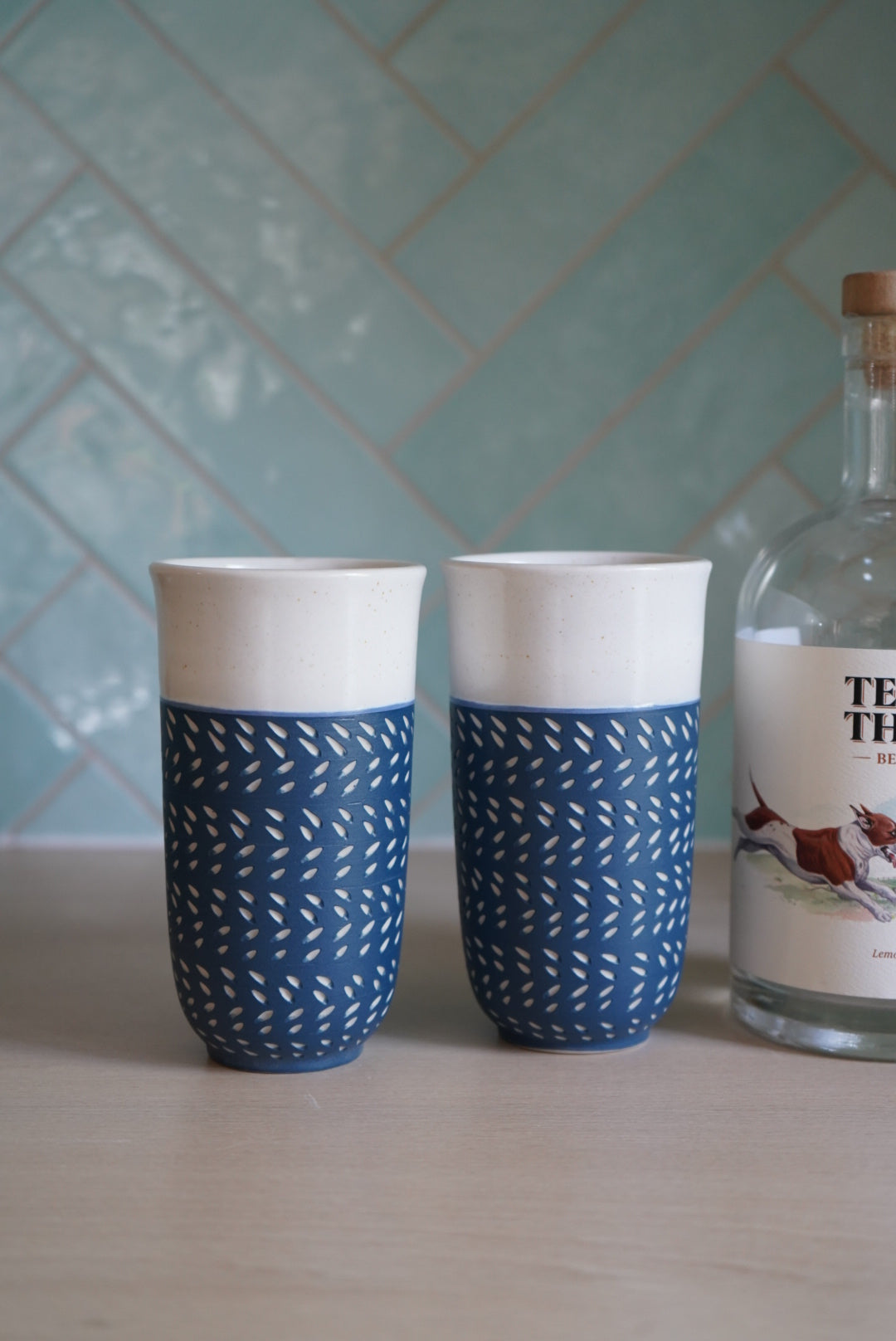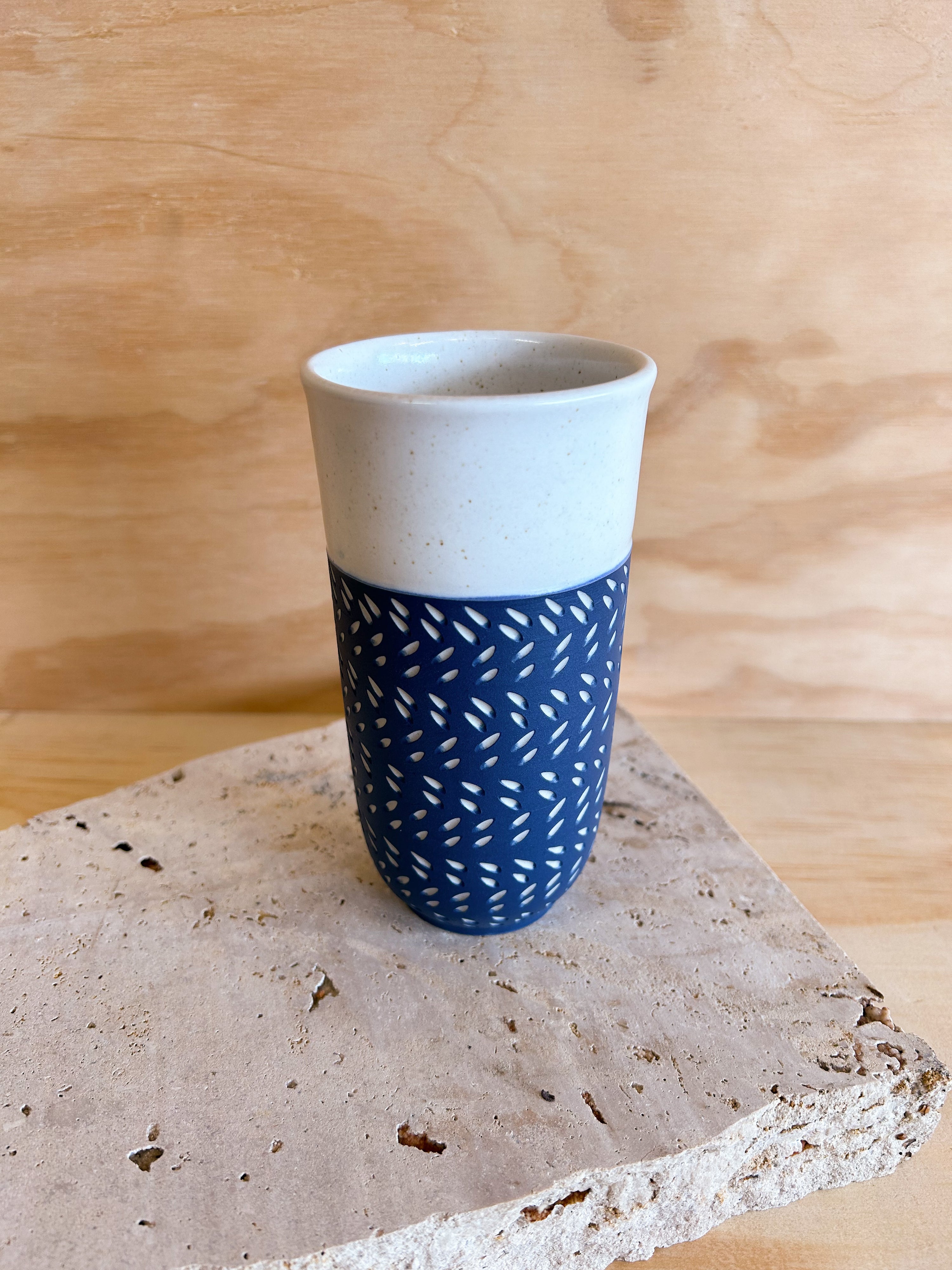 Tall Cup - Navy & White Stone
Sold individually
Our cups are designed to re-connect your mind and body to the moment. We are strong believers of making time for yourself in the busy world we live in.
Whether that's 5 mins in the morning with your daily 'wake me up' coffee or a few moments in the afternoon with a sip of tea. We hope to encourage you to re-connect with yourself through taking time out and enjoying a little 'me time'. 
Our Tall Cups
Feature a handle-less cup design, our tall Koa cups are perfect for tea, coffee, smoothies and hot chocolates. 
7.5 D x 14cm H
Dishwasher & Microwave Safe
Hand carved - Natural finish - Full glaze inside - Food safe 
All Koa stoneware cups are ethically hand carved creating a unique personality within each and every piece. All of our products are limited edition designs. Sold Individually. 
Our handmade ceramics balance colour, pattern and texture to evoke playful tea parties, calming 'me time' and feel good spaces.
Combine with our Large Tea Pots OR pair with another cup design for the perfect gift.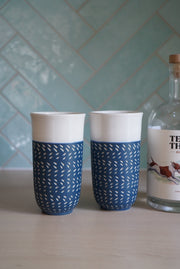 Tall Cup - Navy & White Stone